Highest Rated Taxi Service In Kochi, Kerala
Make your Tourist Taxi Reservation with us for a Memorable Holiday Experience
Best Tourist Taxi Service in Kochi, Kerala
Royara Cabs is Cochin's best professional taxi service in Kochi, Kerala, with a fleet of well-maintained and regularly inspected vehicles. We provide taxi services for all events be it vacations, honeymoon, tourist destinations etc.
Royara Cabs have a wide range of vehicles for you as per your need, budget and preference. Royara also provide curated tour packages to ensure the best travel experience for tourists.
Tourist Taxi Service in Kerala, India
Explore our fleet of well-maintained and regularly inspected vehicles. Join us on your spiritual journey to Sabarimala from Kochin. Make your safe journy to Cochin airport. We provide both A/C & non-A/C cabs from economic to luxury, from sedan to SUV, as well as tempo traveller taxi service in Kochi, Kerala
Now, Book your Cab through Whatsapp !
Whatsapp us today to see how we can help make your trip better. We are committed to providing our customers with the best possible travel experience. 
Why choose Royara Cabs for booking
Tourist Taxi in Kerala?
Looking for cabs to roam Kerala? Contact Royara Cabs, the best taxi service in Kochi. We strive to make your visit to God's own Country blissful and memorable. Just highlighting some of our strong suits below for your knowledge.
Top rated in terms of comfort & customer satisfaction.
Superior Quality Vehicles
Well maintained vehicles in affordable rates & punctual staff.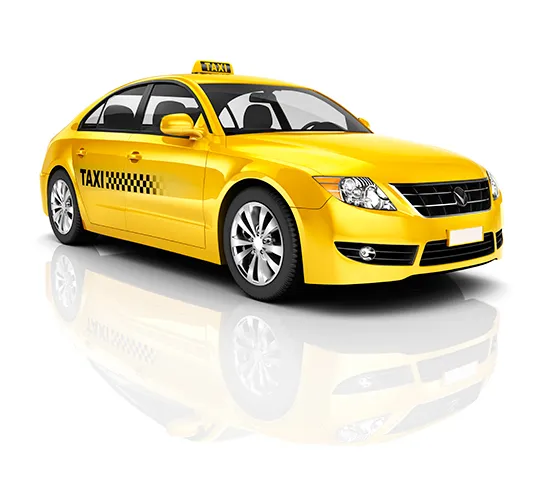 We ensure safety of passengers & maintain proper hygiene.

We accept all payment modes cash, cards or apps (Google Pay, Paytm, Phonepe).
Aniket Mandavkar
2023-01-27
Driver Hameed was polite with good driving skills.He was careful in driving and was well mannered!!
varsha meenakshi
2023-01-24
Thank you so much MUJEEB ANNA for taking care of us throughout our journey. You always make sure that we reached our places, otherwise you will wait still we reach our places then only u leave that place. We are really happy to travel with you.
Namala Madhusudhan
2023-01-20
Good
Absolutely great experience.Highly recommend. Initially i was skeptical about the cab driver and cab services in Kerala as I was travelling along with my wife. I had heard stories of con man drivers,con cab companies who usually dupe tourists. However,Google ratings of Royara Cabs convinced me to take a risk and hire their services. Our travel partner cum Driver sir,Nishadji is an absolute gem. We enjoyed his company.We used his guidance to design our tour. Royara Cab is a must for any tourist as it is one of the safest and cheapest way to travel Kerala.Top quality services with a personal touch.Royara cabs and Nishadji made our Kerala trip absolutely worthwhile. Thank you😊
Royara cabs have very efficient and quick services . Our driver Arun George was very humble and knowledgeable. He also helped us to buy good stuff at reasonable price ,should consider him while travelling to kerela .
Shobhit Srivastava
2023-01-11
Very good service and behaviour…I am going to recommend it to everyone going to kerela… Thanks royara cab ..
Hi…I am very happy to tell you all about my experience with Royara Cabs…specially Mr.Nishad driver cum guide was very nice,polite person also a helpful person.He was a good and experienced driver.We enjoy our journey with the help of Mr.Nishad…
Please do use this cab service instead of taking tour packages..much recommended. Driver will be with you everytime till u return..
I rented a car for out city trip with driver Sudeesh. The booking process and interactions with Mr Salim was very prompt and courteous I will rate him at 5/5. Unfortunately, I cant say the same for the driver. The driver came across as arrogant with an attitude not fit for service industry. The driver at one point literally screamed at us and was more interested in getting done with the trip vs giving us a pleasurable trip. His driving can also be considered a bit rash, he was also on the phone while driving for long period of time. I would rate him 1 out of 5 and will never take him as my driver in the future while I will likely take car again from Mr. Salim. My rating of 3 of 5 is a mix of both the ratings. We had a great time in Kerala and was very impressed by the kindness and simplicity of the people here, unfortunately interaction with Sudeesh put an an eyesore for us as a tourist
Sridhar Krishnaswamy
2022-12-27
Self n family have been using their cab services for over an year, not only for intercity but interstate too. Their team and performance is par excellence. Their chauffeur very courteous and helpful. This is the reason why we have been patronizing Royara Cabs for over an year. We wish them all luck because they deserve it.
Book our affordable tour packages
Want to know the exact tariff rates for your travel? Get in touch with us Now!!
Royara Cabs have a transparent pricing policy & no hidden costs. Contact us to know more details. We accept all payment methods like cash, cards, Google Pay, Phone Pe, Paytm, UPI, net banking etc.
Do you have any other questions?